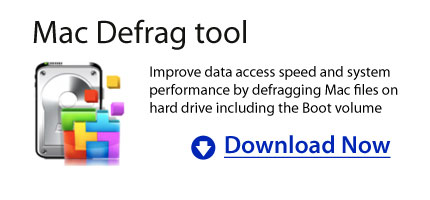 Been worried about your Mac performance? Did your applications take longer to open and close or you files are quite hard to locate? All of these are causing problems in your Mac system and defragging this can be the solution. There are a lot of defragging tools that you can choose for your Mac and one of the recommended tools that are catching up on the list is the iDefrag. Want to know more about this defragging tool? Here are some features that might indulge you to try this application for your Mac system.
Over time ad you constantly update your security and replace your operating system, chances are you are also increasing the chance that your files will be fragmented. This leads not only to slow Mac performance but will clutter your hard drive disk also. The iDefrag can check for the fragmented files in your hard disk, defragment these files and optimize the overall performance of Mac system. The following features of iDefrag are the following:
iDefrag application supports both the HFS and HFS+ as well ad sensitive and journaled files systems amd even the adaptive hot file clustering. This also uses powerful defragging algorithms including Compact data where it allows you to move all the available free space into one location, enhances the filesystem metadata, defragmentation through online, even if the disk is mounted defragment whilst is still possible, programmable optimization and arranges the hard disk according to your preferences.
It is also supported with B-Tree metadata file compaction and optimization. It uses high performance user defined engine for file classification and display also the whole disk lists. It also shows graphic and detailed statistics that will help you determine when you need to optimize your disk. The Inspector tool will show all the details of individual files in the hard disk and you can easily go to specific files that you want to examine in detailed. It is also built with auto-update feature so that you will always get the latest version of the application. And it has fined grained security features and supported by AppleScript.
The new added version of iDefrag can also fixed bug problems that might cause the application to stop during the defragging process once the errors are detected. It can also fix a minor fault when resizing the iDefrag window pane and even resolve the problems when installing the codes that might fail to restart properly once the installation is done. The application requires PPC and Intel as well as Mac OS X with 10.5 versions or lower. And lastly the application is capable of thermal monitoring that will tell you the temperature of your hard drive that can cause slowed Mac system performance when it is already warm.
This time if you are considering to defrag Mac, I think it will be best to try and install iDefrag applications in your Mac system. It comes with advance features that ensures that your files are defragmented causing to speed up and improve your Mac performance in the process.